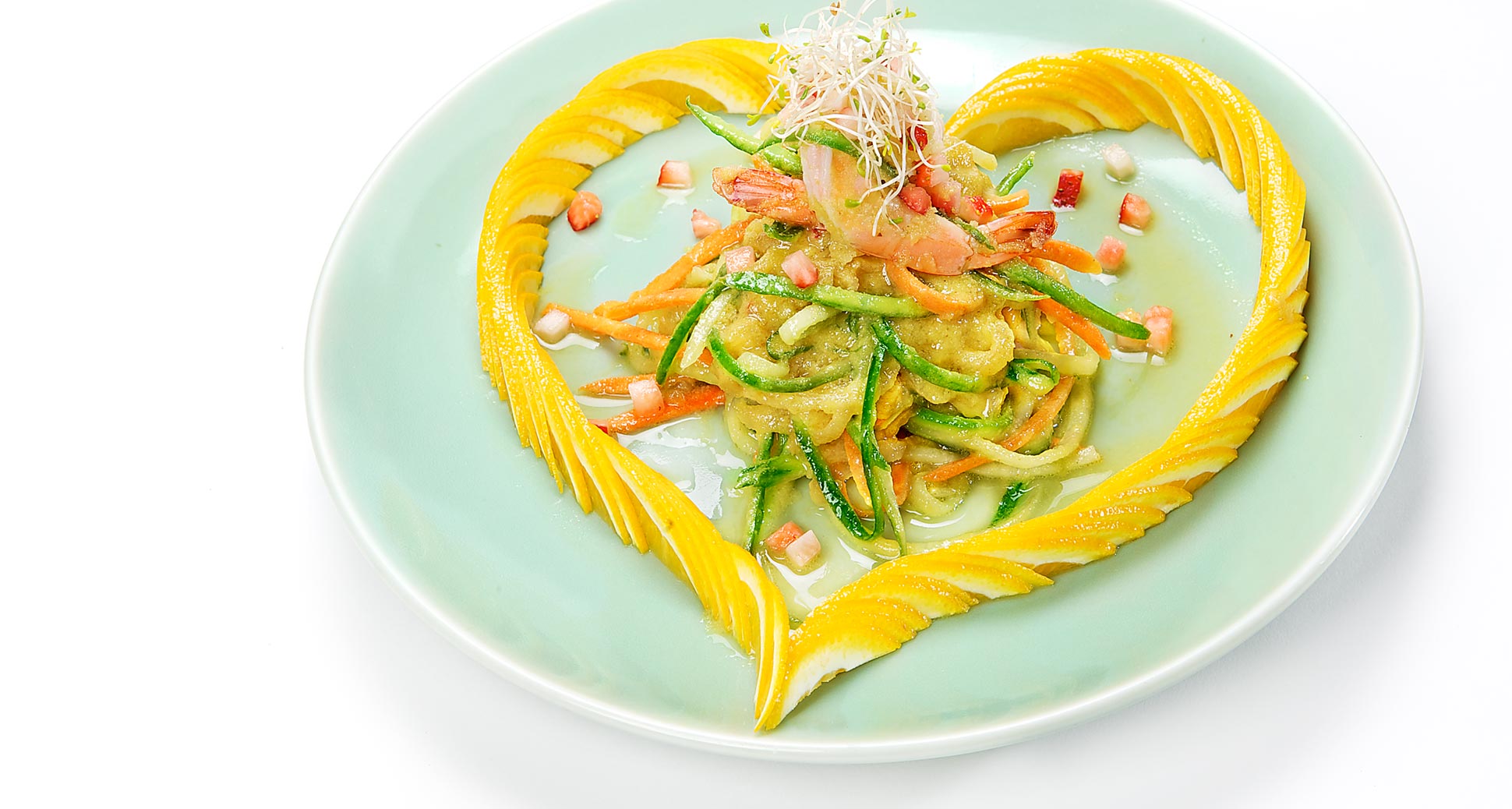 3 korean dishes to savour in the summer
This summer seems to bring out unusual hot temperature. But, happy to say there are many Korean dishes that can give you relief and restore your stamina. Here we would like to pick 3 of SURA's favourite Korean dishes for the season with the blazing sun and sizzling weather!
This amazing dish is made with thinly sliced jellyfish, cucumber, and shrimp; they are tossed in a tangy mustard dressing made out of ground beans. It is another fantastic dish for those who have lost their appetite. With each bite, you'll enjoy its tangy, sweet, and slightly savoury flavours as well as the chewy and crunchy texture. Click here to see this dish on SURA menu page.
Korean people believe that the best way to endure the hot weather is to "fight the heat with the heat," so that's a good reason many hot soups are eaten during the summer other than the soups are simply beloved in Korea. Sam-gyu-tang is definitely the most popular one: the combination of whole young chicken, sweet rice, ginseng, jujube fruits, garlic, and ginger makes it a complete dish with an high nutritional value and also an ideal meal to recover from fatigue and exhaustion. Besides, it's delicious! Click here to see this dish on SURA menu page.
Spicy Galbi-Jjim is definitely a quintessential summer food. It's an authentic Korean dish that is of braised beef short–ribs with carrots and daikon radish in hearty & spicy sauce. This dish is characterized by its spiciness, so it is great to eat with Dong-chi-mi gook-su or Naeng–Myeon (Korean style cold buckwheat noodle) on the side. Click here to see this dish on SURA menu page.
Korean cuisine has a huge variety of seasonal dishes and obviously there are many that didn't make it into this list but are worth mentioning like Naeng–Myeon. We at SURA Korean Cuisine Restaurant Vancouver sincerely hope that enjoying these Korean dishes will restore your strength and refresh your spirit this summer!
SURA Korean Cuisine Restaurant Vancouver
。。。。。。。。。。。。。。。。。
SURA Korean Royal Court Cuisine:
2017 Best Korean winner of Georgia Straight 20th Annual Golden Plates
2016 ‎Best Korean winner of Westender Best of the City Dining
2015 TripAdvisor® Certificate of Excellence
2014 Silver Korean winner of Vancouver Magazine's Restaurant Awards
2013 Best Korean winner of Vancouver Magazine's Restaurant Awards