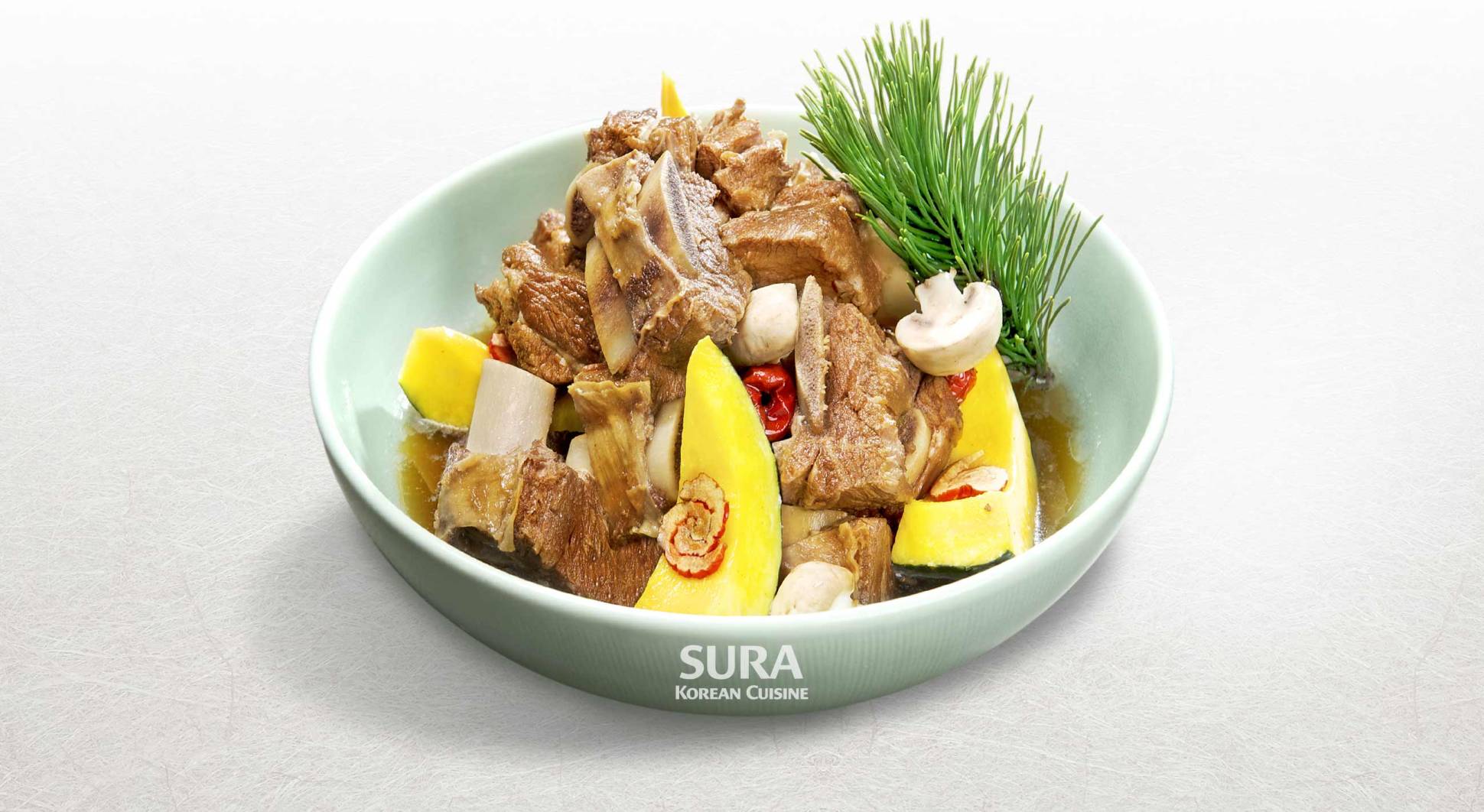 Galbi-jjim: perfect meal for any taste
Galbi-jjim is Korean style braised beef short–ribs with carrots and/or sweet pumpkins in special soy sauce, which is perfect when you are looking for a comforting yet very satisfying meal. The soy-based sauce is irresistible and carrots and/or sweet pumpkins perfectly complement the beef short–ribs that literally melts in your mouth. Galbi-jjim was traditionally enjoyed on big holidays like Jeongwal Daeboreum (January 15 in lunar calendar, one of the 4 major Korean traditional holidays) and Korean New Year's Day. Today it is enjoyed at Korean home for special occasions and parties although many Korean people nowadays consume it as a part of a regular dinner menu.
Visit SURA today to enjoy this perfect meal for any taste!
Like our Facebook page to win a $100 gift card in our monthly draw!
SURA Korean Cuisine Restaurant Vancouver
。。。。。。。。。。。。。。。。。
SURA Korean Royal Court Cuisine:
Best Korean winner of Vancouver Magazine's 2013 Restaurant Awards
Silver Korean winner of Vancouver Magazine's 2014 Restaurant Awards