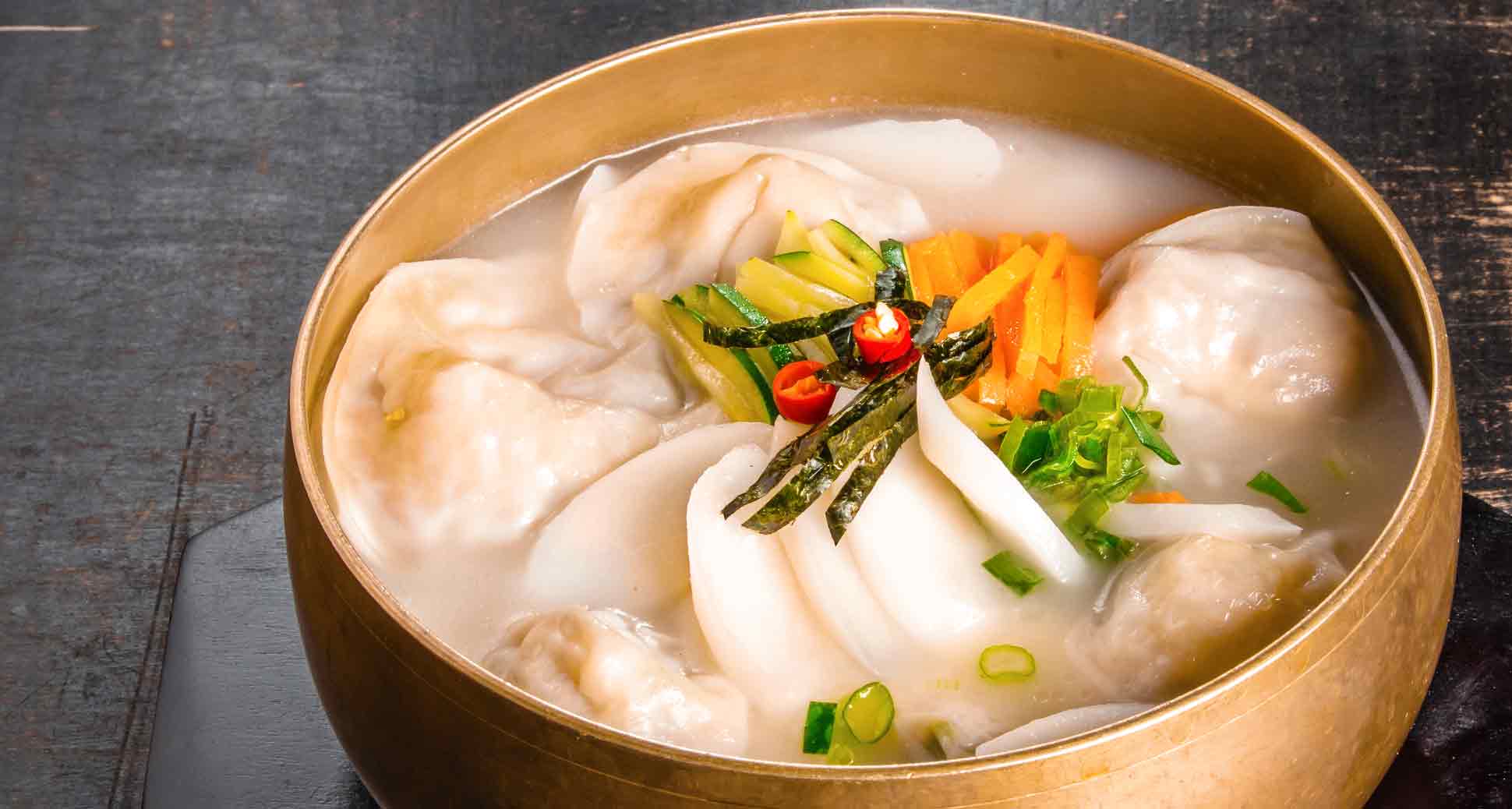 Sura Summer favourites!
Summer is finally here! Not just hotter temperatures, we got a lot more suns, hence so many awesome outdoor activities we can enjoy! There's just something different in the air when Summer arrives. Pull out your favourite short pants and sunglasses and get some quality times with your loved ones. And here at SURA Korean Restaurant Vancouver, we invite you to visit our restaurant where you can enjoy delicious Korean hearty soups!
Tteok Mandu–guk
牛肉年糕汤
Tteok Mandu–guk is a Korean style beef soup with Korean rice–cakes, pork-dumplings, mixed vegetables, and an egg. Half-moon shaped dumplings are filled with minced pork meat, then boiled in a broth traditionally made by boiling beef and vegetables. Towards the end of cooking, beaten eggs are added to the broth to create a richer taste and more sliced vegetables for flavour.
Yukgae–jang
辣香牛肉汤 (牛肉丝, 葱, 豆芽, 蘑菇)
Yukgae–jang is a spicy Korean hearty soup made from shredded beef with scallions and other ingredients, which are simmered together for a long time. It is one of the most popular Korean hearty soups, which was formerly served in Korean Royal Court Cuisine. It is believed to be healthful due to its ingredients. In addition to shredded beef, scallions, the dish sometimes — depending on the season — includes bean sprouts, bracken fern, taro stems, sliced onion, sweet potato noodles, garlic, and wild sesame seeds.
All sound delicious! Click HERE to check out SURA versions of mouthwatering Tteok Mandu–guk and Yukgae–jang on our awesome menu!
we hope to see you soon!
SURA Korean Cuisine Restaurant Vancouver
。。。。。。。。。。。。。。。。。
SURA Korean Royal Court Cuisine:
2018 Best Korean winner of Georgia Straight 21st Annual Golden Plates
2017 Best Korean winner of Georgia Straight 20th Annual Golden Plates
2016 ‎Best Korean winner of Westender Best of the City Dining
2015 TripAdvisor® Certificate of Excellence
2014 Silver Korean winner of Vancouver Magazine's Restaurant Awards
2013 Best Korean winner of Vancouver Magazine's Restaurant Awards