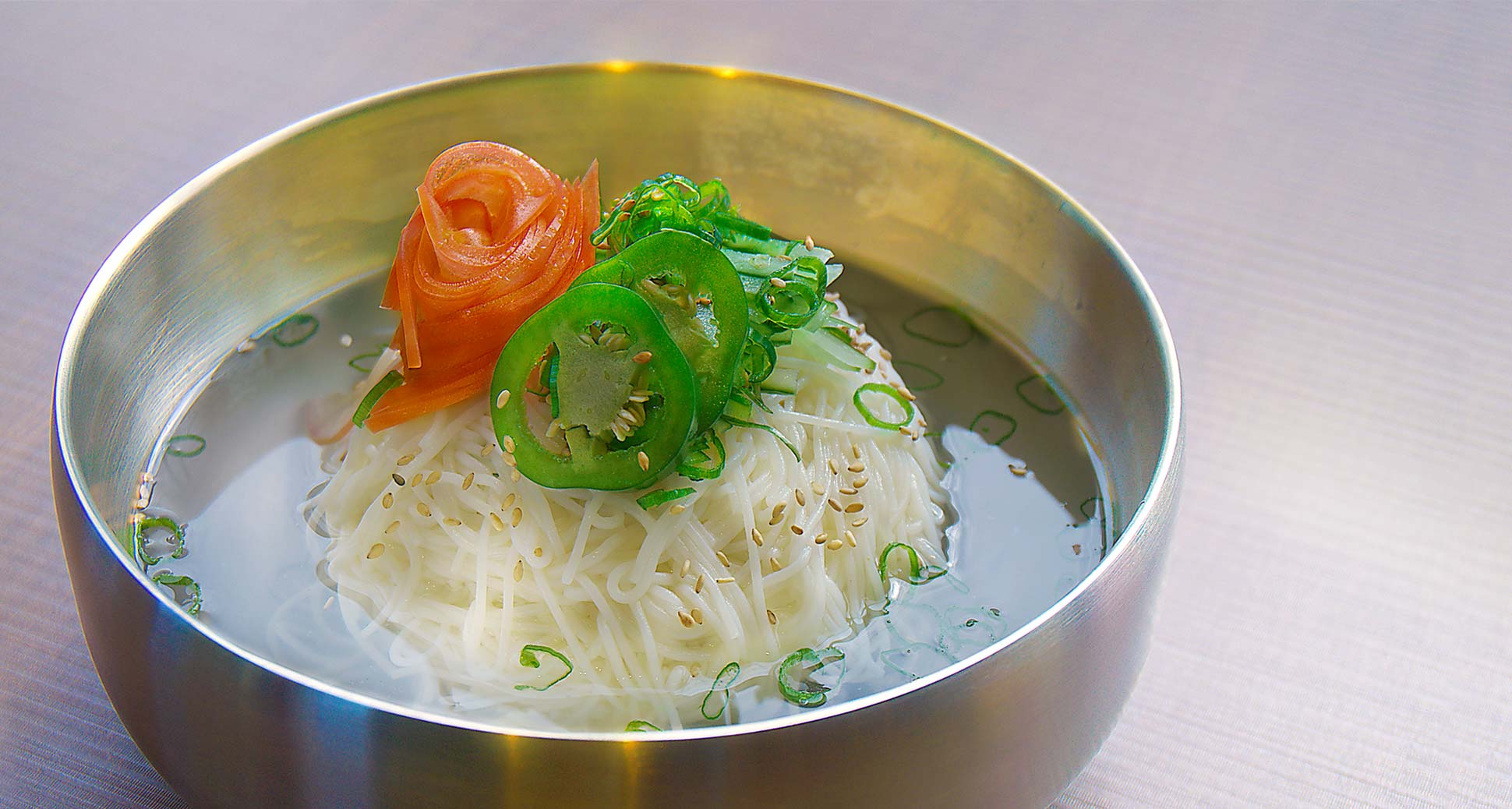 Dong-chimi gook-su: another great summer dish
The weather's been hot and sunny as if Summer is already here! As mentioned in our Korean BBQ restaurant's blog (you can read it here~), Naeng-myeon is a great option to cool down this blazing temperature. But if you want some variety, here's another great entry: Dong-chimi Gook-su.
As the name Dong literally means "winter" in Korean and Chimi is another term for kimchi, Dong-chimi Gook-su is a popular Korean noodle dish traditionally consumed during winter. It's essentially wheat noodles in a bowl of cold Dong-chimi.
The main contributor to this awesome dish is Dong-chimi, a type of water-based kimchi consisting of daikon, Chinese cabbage, scallions, fermented green chili, Korean pear and watery brine. The brine of Dong-chimi becomes a chilled and refreshing soup and it goes excellent with white wheat flour noodles. Though simply garnished with cucumbers, green onions, and one tomato slice, Dong-chimi Gook-su is undeniably one of the best Korean summer dishes you can't live without!
Starting the next month, you can enjoy this prolific Dong-chimi Gook-su here at SURA Korean Cuisine Restaurant. We're quite pleased to serve our outstanding customers with this delicious and healthy Korean food. We hope you will visit us soon to enjoy the excitement!
Like our Facebook page to win a $100 gift card in our monthly draw!
SURA Korean Cuisine Restaurant Vancouver
。。。。。。。。。。。。。。。。。
SURA Korean Royal Court Cuisine:
Best Korean winner of Vancouver Magazine's 2013 Restaurant Awards
Silver Korean winner of Vancouver Magazine's 2014 Restaurant Awards