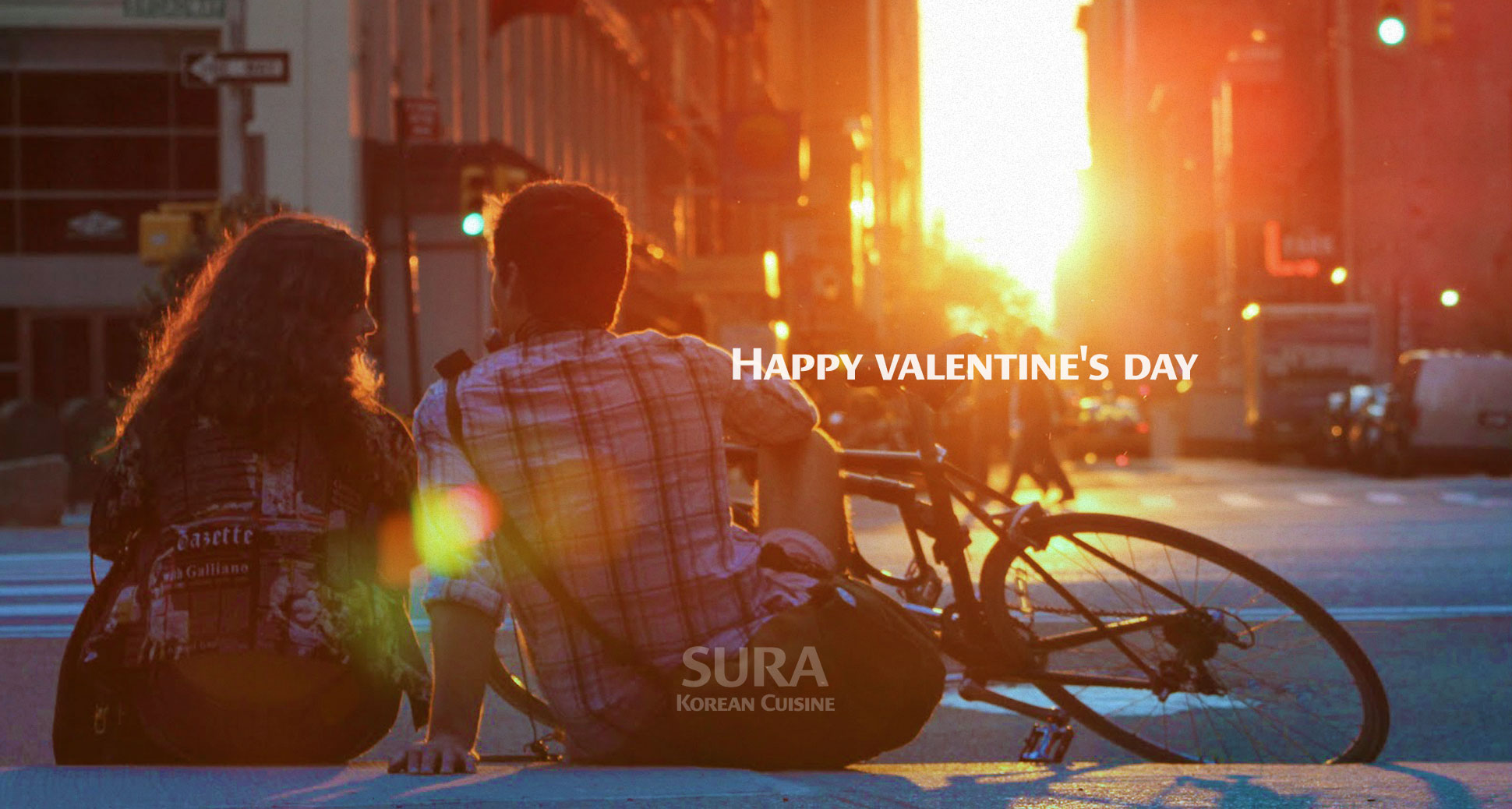 Happy valentine's day
Nothing says "Happy Valentine's Day" better than sharing a delicious meal with your loved ones. Sura, Best Korean winner of Vancouver Magazine's Restaurant Awards, ignites passion and romance in an effortless way.
Sura Korean Cuisine Restaurant Vancouver has a great collection of your favourite Korean food that is sure to make your Valentine's Day a truly special one. And you would appreciate the perfect setting for lingering over candlelit dinners that weaves a modern aesthetic through Korean traditional atmosphere. We have our customer's absolute favourite Galbi–Jjim (Braised Canada AAA beef short–ribs with carrots and sweet pumpkins in special soy sauce), Galbi (Wholesome grilled Canada AAA beef short–ribs marinated in authentic Korean barbecue sauce), and Seafood Pancake (Savoury rice–flour pancake made with shrimp, squid, mussels, and scallions).
And of course you can savour our crazy popular lunch specials and enjoy strolling through Stanley Park's fantastic scenery on a great weekend afternoon.
If you desire for an unforgettable romantic experience with your loved one, look no further: Join SURA for truly delightful Korean cuisine and let us help you create memories that will last you many years past 2019.
Here at SURA, we are committed to using only the freshest & the finest ingredients available. Because along with outstanding customer service, we believe it is our most sincere appreciation of our customers. We hope you will visit us soon to enjoy the excitement!
SURA Korean Cuisine Restaurant Vancouver
。。。。。。。。。。。。。。。。。
SURA Korean Royal Court Cuisine:
2018 Best Korean winner of Georgia Straight 21st Annual Golden Plates
2017 Best Korean winner of Georgia Straight 20th Annual Golden Plates
2016 ‎Best Korean winner of Westender Best of the City Dining
2015 TripAdvisor® Certificate of Excellence
2014 Silver Korean winner of Vancouver Magazine's Restaurant Awards
2013 Best Korean winner of Vancouver Magazine's Restaurant Awards