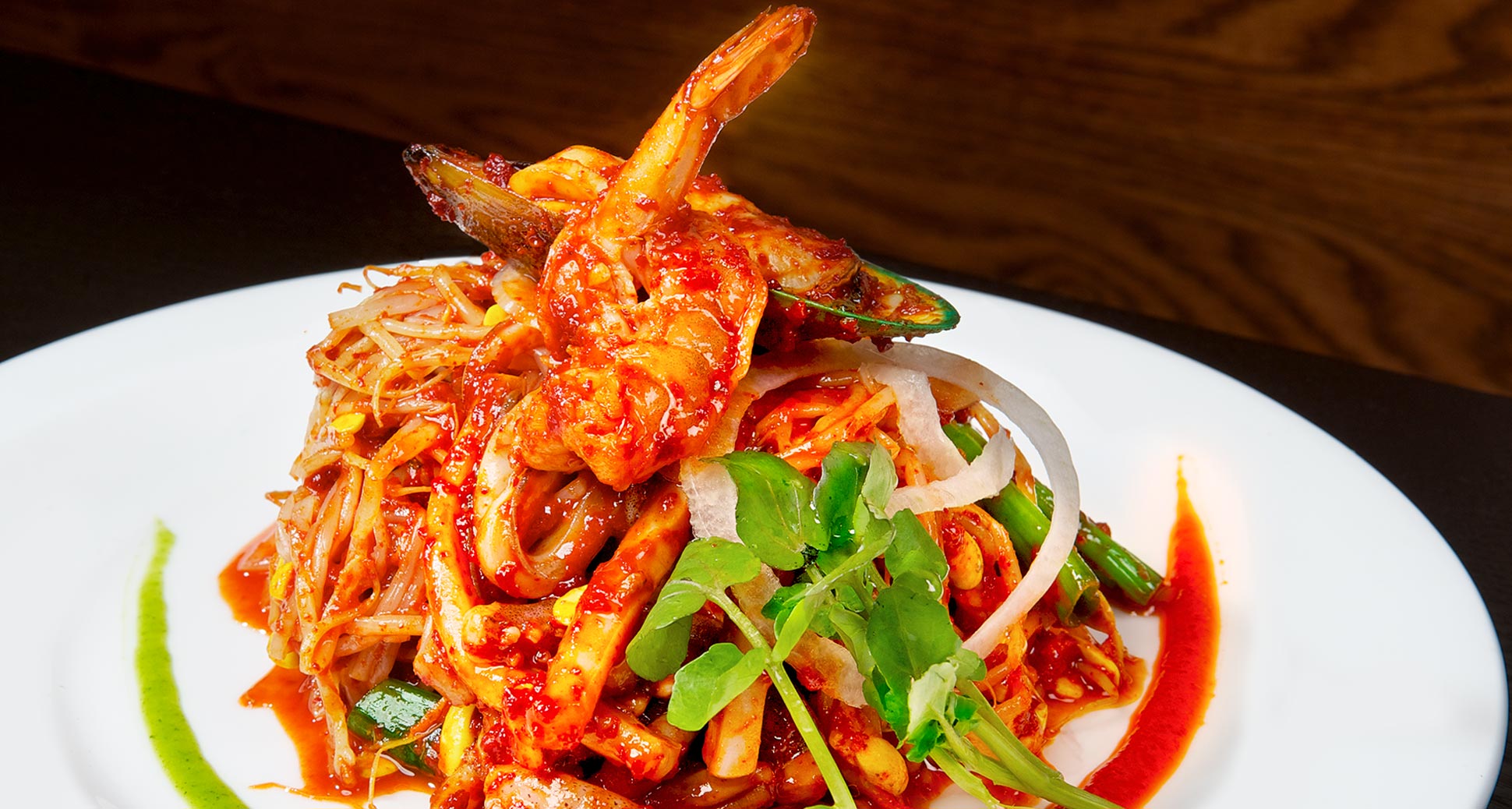 House special spicy seafood: tasty way to combat the summer heat
Summer is in full force, bringing with hot weather and longer days. As temperatures rise, people try to escape the heat by heading to the beach, the swimming pool, or air-conditioned cafes and malls. However, staying healthy and cool during the summer is all about what you eat.
Enter SURA House Spicy Seafood!
It's stir–fried assorted seafood with bean sprouts and other vegetables in spicy house special sauce, which all congregate to create one extra fiery dish. When Its chewy, tender seafood swims in a thick, dark red, caramelized sauce, so good that you can ignore the fact that it sets your mouth aflame to keep eating.
There is a school of thought that is called "fighting heat with heat." It is derived from the principles of traditional Korean medicine. Originally, the term was used to refer to a medical treatment for curing colds in which a feverish patient's body was kept as warm as possible in order to release the heat from the body.
This summer, how about trying to beat the heat and counteracting summer fatigue by indulging in healthy foods that are known for their restorative powers.
Stay healthy in this season and see you soon at SURA!
SURA Korean Cuisine Restaurant Vancouver
。。。。。。。。。。。。。。。。。
SURA Korean Royal Court Cuisine:
2017 Best Korean winner of Georgia Straight 20th Annual Golden Plates
2016 ‎Best Korean winner of Westender Best of the City Dining
2015 TripAdvisor® Certificate of Excellence
2014 Silver Korean winner of Vancouver Magazine's Restaurant Awards
2013 Best Korean winner of Vancouver Magazine's Restaurant Awards