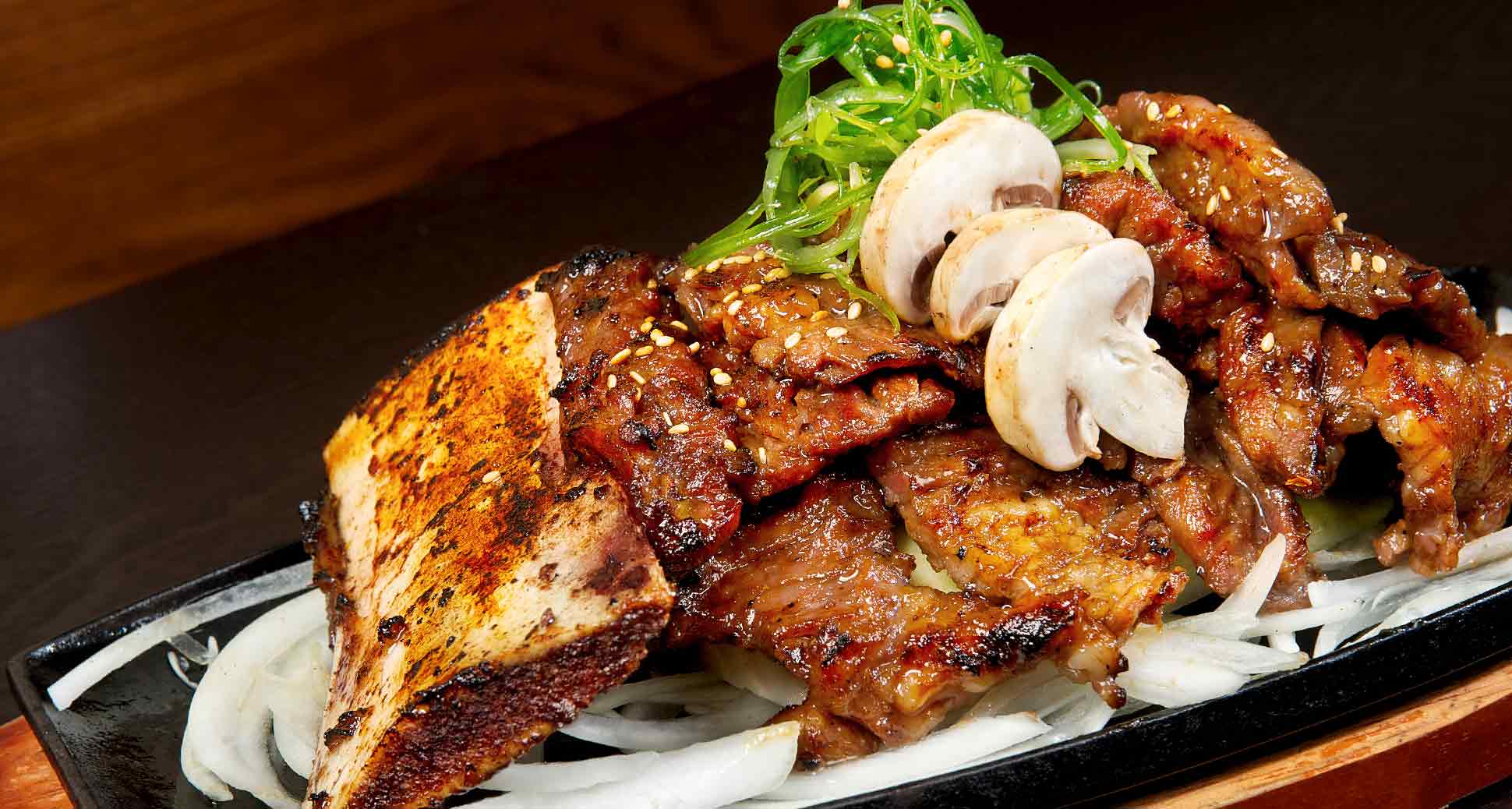 Love Letter to Galbi, Korean BBQ
Many Korean people consider Galbi is the signature dish of Korean cuisine: made of beef short ribs, cut into thins strips and marinated with soy sauce, garlic, sesame oil, and green onions; this dish never fails to bring up a big smile on Korean people's face. Or Any barbecue connoisseur's for that matter.
Galbi, properly marinated beef short ribs, would be grilled over a medium-hot flame and best served the way many Korean restaurants do: cut into pieces right over the grill, usually with hefty kitchen shears, and then wrapped inside a fresh leaf of lettuce with a finger of steaming white rice, a dollop of spicy red bean paste (a.k.a gochu-jang), a few slivers of raw or grilled garlic, and shredded strips of fresh green onion. Then it goes right into your mouth. Mmm.
Nicely grilled Galbi gets just a little burnt on the edges to give you a crust with every bite. Add minimal sides, like steamed egg, corn cheese, and some pickled veggies and dipping sauces. Yeah, it's not hard to see why it's one of the best Korean cuisine can offer.
SURA Korean Cuisine Restaurant takes pride in using only the freshest & the finest ingredients available to serve our outstanding customers with this mouthwatering Galbi. Visit us today with your loved ones to try out this delight in this dish.
Click HERE to view Galbi on our awesome menu!
SURA Korean Cuisine Restaurant Vancouver
。。。。。。。。。。。。。。。。。
SURA Korean Royal Court Cuisine:
2017 Best Korean winner of Georgia Straight 20th Annual Golden Plates
2016 ‎Best Korean winner of Westender Best of the City Dining
2015 TripAdvisor® Certificate of Excellence
2014 Silver Korean winner of Vancouver Magazine's Restaurant Awards
2013 Best Korean winner of Vancouver Magazine's Restaurant Awards