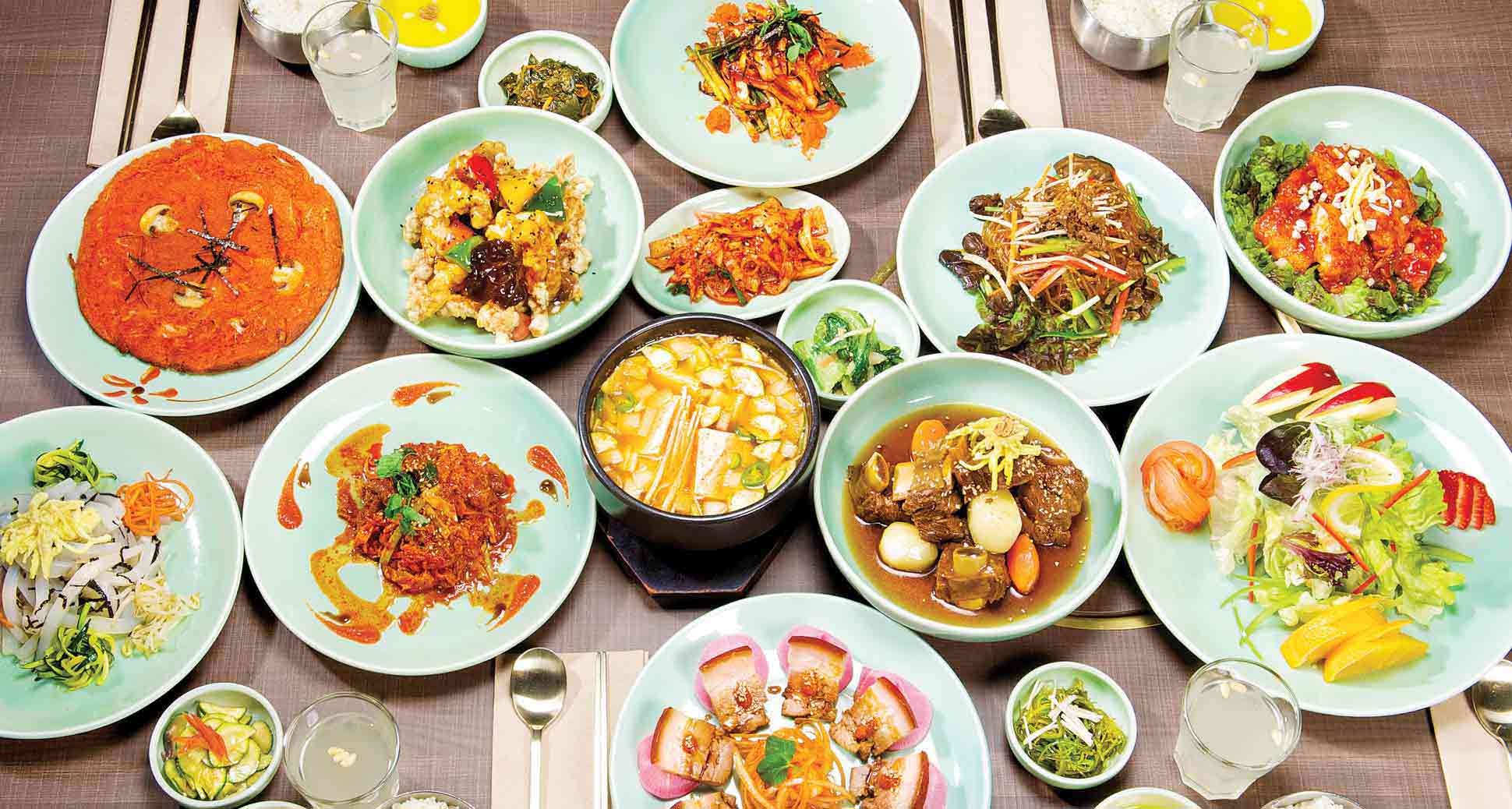 Our Lunch Set Menu Returns!
We're so happy to announce our lunch set menu is back on starting Wednesday April 6! — Come on down and get your lunch on!
The menu details are as follows:
SURA Lunch Set Menu
$25 Per Person
The menu is available in limited quantity daily.
Menu Items:
· Daily Congee or Soup
· Green Salad
· Spicy Squid Salad
· Mung Bean Jelly
· Kimchi Pancake
· Herb Pork Belly
· Spicy Sliced Pork
· Japchae (Potato Noodle)
· Deep-fried Fish
· Deep-Fried Sweet & Sour Pork
· Soy Bean Paste Soup
· 3 kinds of Daily Side-dishes
Please Note:
· All menu items are served together at once.
· The lunch set menu is served only during our lunch hours.
· The lunch set menu requires a minimum of 2 orders.
· Each customer must order the lunch set menu or 1 regular menu item during lunch hours.
· Charge will apply to the age of 8 or older.
· An additional order should be for 2 people or more.
· The menu items are subject to change according to seasonality and availability.
· The menu items cannot be substituted.
· A 15% auto-gratuity will be added to the bill.
· Be sure to let your server know at the start about your food allergy.
· Image shown here may differ from the actual serving due to seasonal ingredients.
Click HERE to see the menu in PDF format.
。。。。。。。。。。。。。。。。。
SURA Korean Cuisine Restaurant Vancouver
。。。。。。。。。。。。。。。。。
SURA Korean Royal Court Cuisine:
2021 Best Korean winner of Georgia Straight 24th Annual Golden Plates
2020 Best Korean winner of Georgia Straight 23rd Annual Golden Plates
2019 Best Korean winner of Georgia Straight 22nd Annual Golden Plates
2018 Best Korean winner of Georgia Straight 21st Annual Golden Plates
2017 Best Korean winner of Georgia Straight 20th Annual Golden Plates
2016 ‎Best Korean winner of Westender Best of the City Dining
2015 TripAdvisor® Certificate of Excellence
2014 Silver Korean winner of Vancouver Magazine's Restaurant Awards
2013 Best Korean winner of Vancouver Magazine's Restaurant Awards