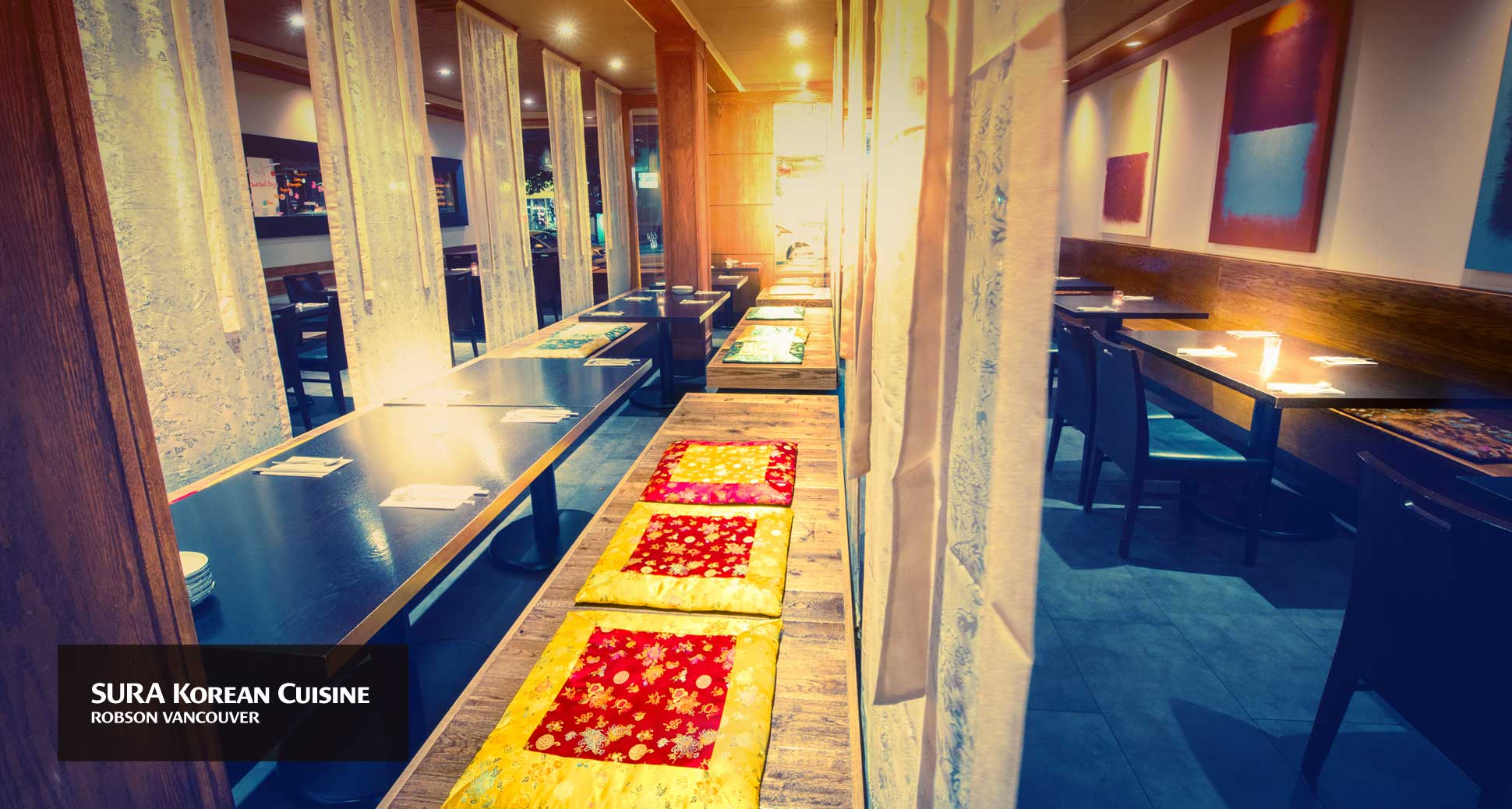 Plan your perfect holiday season with Sura Korean Cuisine restaurant!
Looking for a fresh idea for your holiday party or promotional luncheon? Join us for the authentic Korean Royal Court Cuisine. We are proud to be Vancouver's prime destination for business lunches and perfectly executed private functions.
And if you prefer, we bring SURA's fine catering and event services to your home. You host, we cook, and everything's perfect. It will leave a distinctively refined mark on your special holiday events.
You can reach us simply at (604) 687-7872 or info@surakoreancuisine.com!
Great thanks for your interest in SURA Korean Cuisine Restaurant Vancouver, and we look forward to serving you soon!
SURA Korean Cuisine Restaurant Vancouver
Like our Facebook page to win a $100 gift card in our monthly draw!
。。。。。。。。。。。。。。。。。
SURA Korean Royal Court Cuisine:
Best Korean winner of Vancouver Magazine's 2013 Restaurant Awards
Silver Korean winner of Vancouver Magazine's 2014 Restaurant Awards