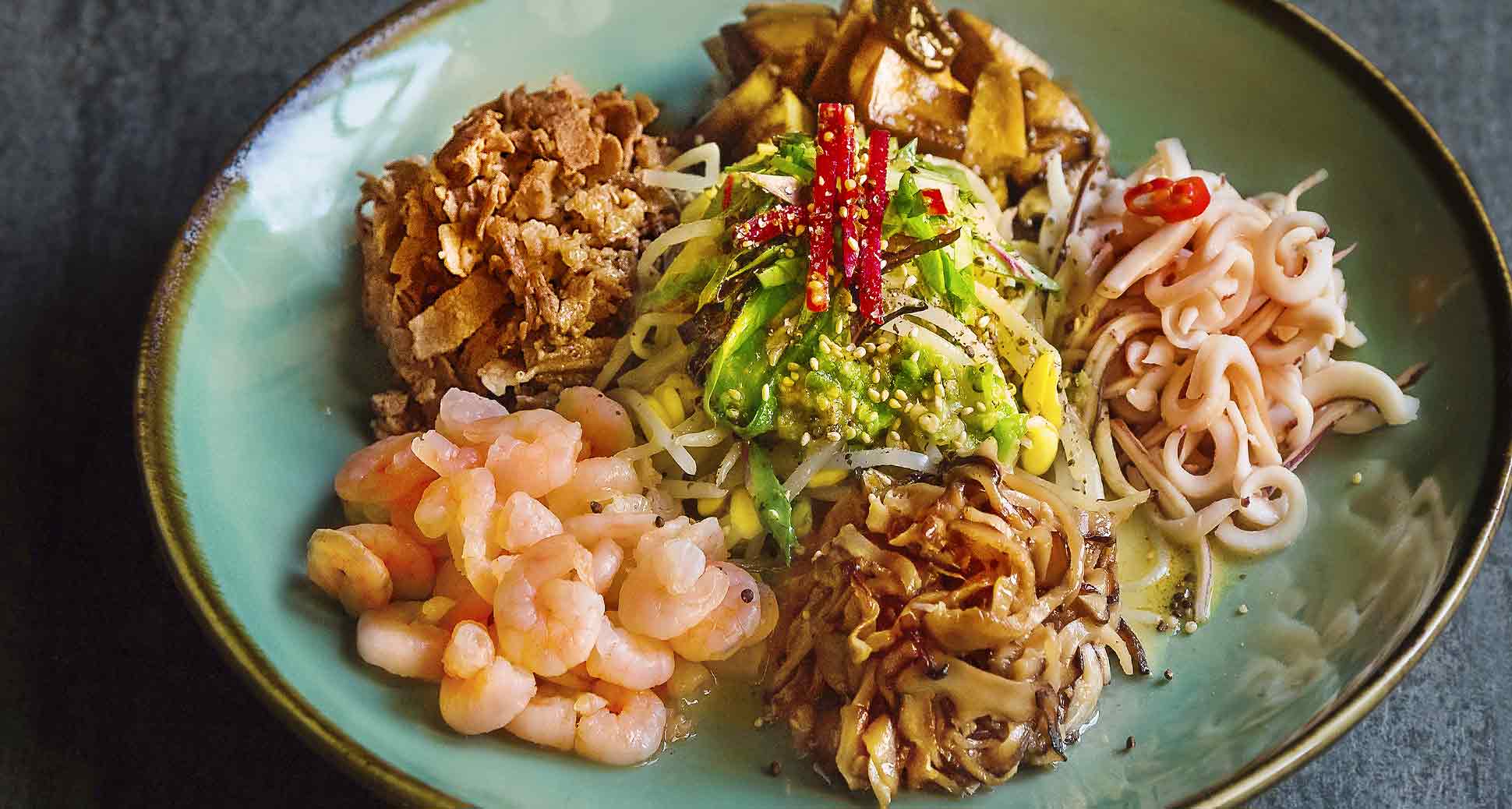 Traditional yet modern: Soybean sprout salad
Have you been wondering what to eat on those hot Summer afternoons?
Well, wonder no more. When you visit SURA Korean Cuisine Restaurant on Robson Vancouver, your taste buds will be delighted by the fresh enchantment, our Soybean Sprout Salad.
It's an appetizing salad with lightly sautéed baby matsutake mushrooms, shiitake mushrooms, peeled shrimps, pan-fried marinated beef, and steamed soybean sprouts in a zesty soy mustard sauce.
You'll immediately sense there is a joyful attempt to play around with Summer flavour, while still using Korean ingredients to keep to tradition: it's simultaneously traditional yet modern, making it the best version of this fantastic Korean sprout salad that you can encounter.
Nice, fresh, tangy salad which goes well with this glorious Summer season! Now you can experience this this fantastic Korean salad at SURA Korean Cuisine Restaurant on Robson Vancouver!
SURA Korean Cuisine Restaurant Vancouver
。。。。。。。。。。。。。。。。。
SURA Korean Royal Court Cuisine:
2018 Best Korean winner of Georgia Straight 21st Annual Golden Plates
2017 Best Korean winner of Georgia Straight 20th Annual Golden Plates
2016 ‎Best Korean winner of Westender Best of the City Dining
2015 TripAdvisor® Certificate of Excellence
2014 Silver Korean winner of Vancouver Magazine's Restaurant Awards
2013 Best Korean winner of Vancouver Magazine's Restaurant Awards