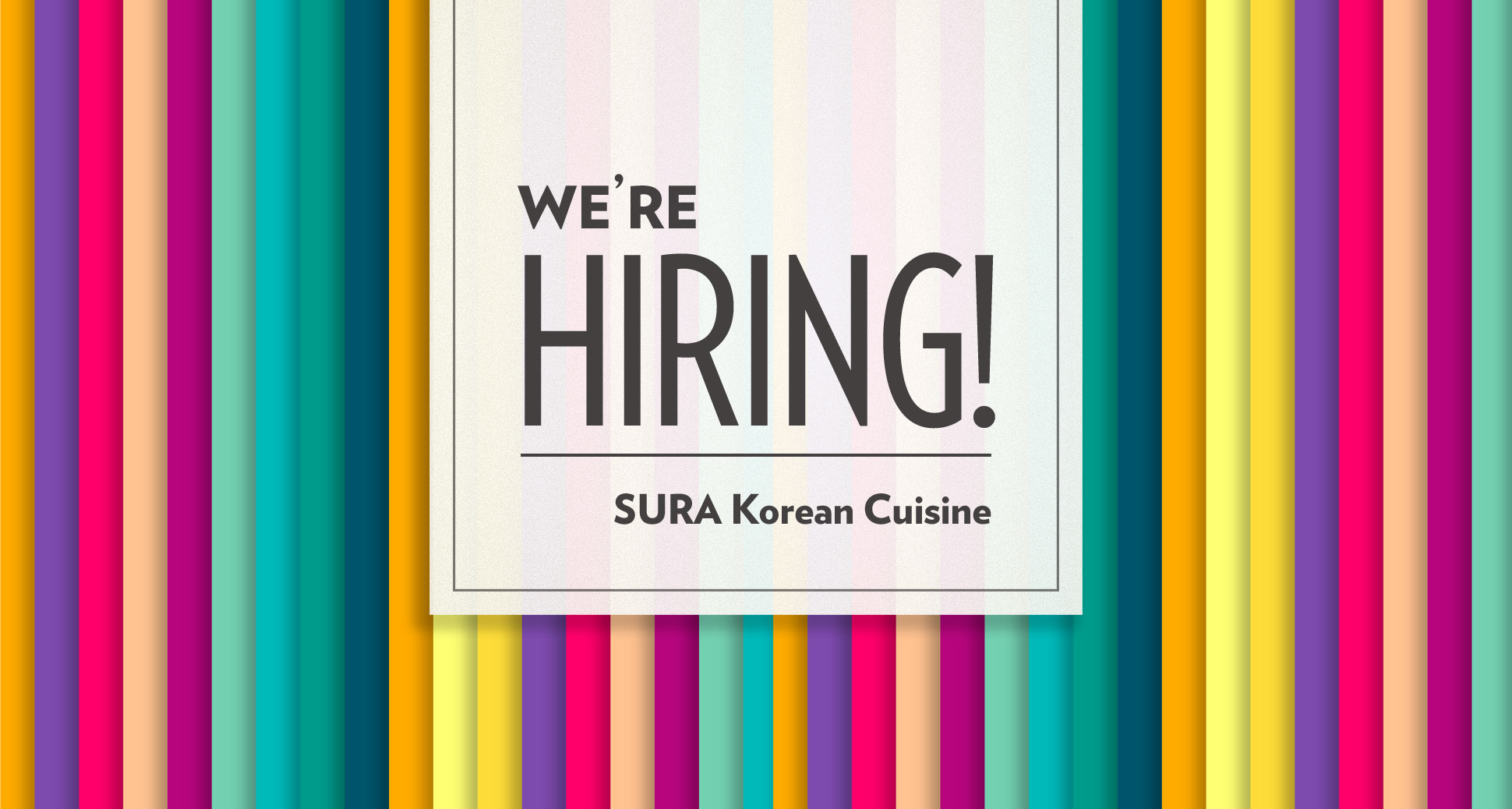 We're hiring!
Join our SURA Korean Restaurant Vancouver team: We're hiring now! If you have a passion for creating a memorable guest experience and are interested in being an integral part of our exciting restaurant atmosphere, we're a perfect fit for you.
Select positions are available:
Hall Supervisor 홀 수퍼바이저: Full-time
Kitchen Helper 키친헬퍼: Full-time
Waiter(Waitress) 홀 서버: Part-time/Full-time
Dishwasher 디쉬워셔: Part-time/Full-time
Experience can be a huge asset!
Applications/résumé are being accepted through email: please send your applications/résumé to suravan1518@gmail.com.
수라 다운타운에서 함께 일할 활기차고 열정적인 분들을 구합니다.
구인 포지션:
홀 수퍼바이저: 풀타임
키친헬퍼: 풀타임
홀 서버: 풀타임/파트타임
디쉬워셔: 풀타임/파트타임
경력있으신 분들 우대해드립니다!
이력서를 이메일로 보내주시면 검토후 인터뷰 날짜를 연락 드리겠습니다. 이메일: suravan1518@gmail.com
Like our Facebook page to win a $100 gift card in our monthly draw!
SURA Korean Cuisine Restaurant Vancouver
。。。。。。。。。。。。。。。。。
SURA Korean Royal Court Cuisine:
Best Korean winner of Vancouver Magazine's 2013 Restaurant Awards
Silver Korean winner of Vancouver Magazine's 2014 Restaurant Awards